Open Frame DC Solenoids Applications
Shindengen Open Frame Solenoids are lightweight models most often used for applications that require economy with reliability.
The following illustrations represent popular applications for Shindengen Open Frame solenoids.
APPLICATION: Flow Rate Control

An Open Frame Solenoid is used as a switch to control flow rate in a sliding duct application.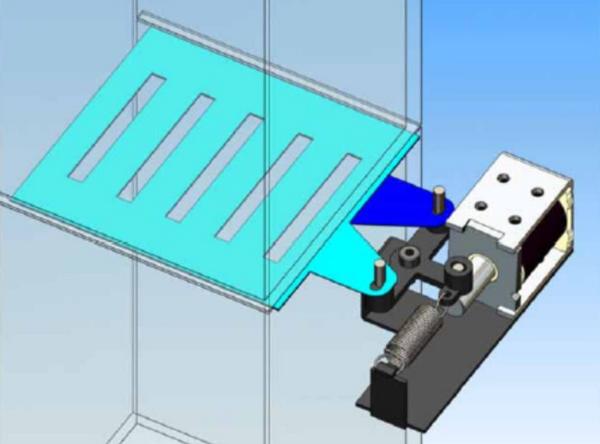 APPLICATION: Gate Assembly

This illustration represents an Open Frame solenoid used in a gate assembly application for a gaming machine.